Mink Eyelash Vendors Wholesale 25mm Mink Lash Vendors Manufacturer
---
---
Business Management Scope
---
Etude Lashes is a trustworthy and comprehensive Mink Lash Vendors.
Etude Lashes is high quality Eyelash Vendors and wholesale 25mm Lashes To USA. Etude Lash Vendors has won the trust and support of thousands of 3D Mink Eyelashes and 25mm Mink Lashes Entrepreneur with fast delivery, quality products and considerate after-sales service.
Lashes is Wholesale Mink Lashes well-known in the United States. And the world's Real Mink Eyelash Vendors, we will continue to design, continuous innovation, let our mink lashes customers starting 3D Mink Eyelashes Line.
More than 10 years Mink Lashes Wholesale and producing experiences, Misen lashes trained many skillful workers, they handmade 3D mink lashes and 25mm lashes , guaranteed the best quality of mink lashes.
We specialize in 25mm mink lashes,20mmmink lashes,3D mink lashes and regular mink lashes.
In addition,we also provide custom eyelash packaging box,eyelash case with private label,eyelash glues,lash tweezers and lash brushes
.
---
Eyelash Vendors USA Mink Lash Vendors Wholesale 25mm Mink  Lashes
---
Etude Lashes is high quality Eyelash Vendors and wholesale 25mm Lashes To USA. Misen Lash Vendors has won the trust and support of thousands of 3D Mink Eyelashes and 25mm Mink Lashes Entrepreneur with fast delivery, quality products and considerate after-sales service.
ETUD lashes is an Wholesale Mink Lashes Vendor  for high quality 3d mink eyelashes. With rapid delivery ,high quality products, and thoughtful after-sales service ,ETUDE LASHES has won the trust and support of thousands of mink eyelashes entrepreneurs. Over the past few years, many customers have consulted us about improving product quality, constantly designing new styles of 3d  mink lashes. Besides,we have been asked to produce mink eyelashes with highest quality so that our customers will have greater competitiveness in the increasingly competitive market and stay in an invincible position.
---
Customers Feedbacks
---
We are high-quality eyelash and packaging factory, we have this quality product, good service, and our customer feedback is very good
---
The Development Of Our Products.
---
We started to produce mink eyelashes three years ago. When we started, we produced more than 100 pairs of 3D mink eyelashes each time and gave free experiences to our workers, friends and customers. Then,we will ask them some questions,such as, does mink eyelashes feel comfortable? Do you feel natural when you look in the mirror? How soft is the eyelash line? Everyone will fill in a survey report after each experience. By this way, we can improve the quality of the product .Pls click to see which has been improved.
After hundreds of experiments and hundreds of experiences, we have succeeded in making mink eyelashes fit for people. This is the result of many people's efforts, and we will also do a questionnaire, "How do you like wearing this eyelash? Would you will recommend this eyelash to your friends or family members? Only when the product experience satisfactory reached 90%,we could sell them to the market. We will listen to the feedback from our customers and make further modifications accordingly. After two years' hard work, we've made the product to the ultimate. We could say that we have succeeded.
---
---
As a matter of fact, it is not difficult for an individual purchaser to buy a pair if mink eyelashes. The most difficult thing is how you can buy high-quality eyelashes that are really suitable for you. This is very important for your eyes and  health.
---
---
We Insist in Designing New Lashes Styles.
---
For a person who wholesales mink eyelashes ,it is not difficult to wholesale eyelashes. The difficult thing is how you can find Eyelash Vendors who provide you with high quality mink eyelashes, this is very important,. If you always wholesale some eyelashes at a low price but with poor quality , your sales work may look simple. However,you will be extremely busy with after-sales, you will have to encounter many returns, lose a lot of customers, even lose confidence in your eyelash business. Please remember, without regular customers,you will never be successful by always making business with new customers.
---
 Custom Eyelash Packaging Boxes &Cases with Private label
---
Why do some entrepreneurs' business grow bigger and bigger, while some businesses grow smaller and smaller? Why do the same efforts get different results? We'll reply to you: because you chose the wrong product at first, so no matter how great efforts you have made,you could not be successful. Eyelashes are a brand product. Customers customize their own LOGO packaging boxes, but how can it become a brand ? Even if you have more customers,once the quality of your products is not good,  they will not buy eyelashes from you again, and will not recommend to others to buy your eyelash products.
---
---
On the contrary, if you don't have a large customer base,but you buy good quality eyelash products, once you start selling them to a person,this person may buy it again and recommend the product to other people . Business like this is easy to run. Viral marketing does that. The key point of viral marketing is good products. It's impossible to achieve a good brand without good quality products. Viral marketing does that. The key point of viral marketing is good products. It's impossible to achieve a good brand without good quality products.
If you really want to run a brand, you have to choose the best quality mink eyelashes. If you just choose the cheapest product and also want to do a brand, I suggest you do not waste your time because this will absolutely fail! If you still insist in doing it, you will waste your money and time.
That's our sincere suggestion, because we've met too many customers who have met the same situation. Before making a decision to wholesale mink eyelashes,we hope you have thought over in your mind and sufficient market research has been conducted.
---
Let me introduce 3D mink eyelashes, what is 3D mink eyelashes?
---
Compared with other types of eyelashes, 3D mink eyelashes (regular mink lashes,20mm mink lashes,25mm mink lashes)are purely handmade. They are made of mink exfoliated hair (zero cruelty),which are natural  protein. They look very natural to wear.And mink eyelashes have different warping. They look 3D in effect. So they are called 3D mink eyelashes. At present,3D mink lashes are the best and most popular in the eyelashes market. But even though our 3d mink lashes are in high quality,there are still nuances in each pair,this is inevitable. The following is the reason.
The sample eyelashes you bought the first time may be different from the products you purchased in bulk.
The sample eyelash style you bought may differ greatly from the eyelashes you wholesale.
The cheap eyelashes are very tough. When wearing them,the feeling is like wearing a wire,and I believe your customers won't buy your product again.
Your eyelashes are asymmetrical, because the price is low. The supplier will not pick out the defective good,which will be mixed into quality goods to sell to you.
The tip and the end of your eyelashes are not matched . They are very unattractive.
The hair of your eyelashes will fall off because it is made by the cheap glue .
The eyelashes you bought smell chemical taste. This is the flavor of perm dyestuff , which could cause cancer.
The products you buy are made by hand and semi-automatic machines. They could produce more than 100 pairs a day. But our products are only handmade.We could only produce 10 pairs a day. What's the great difference of the product quality could be between the above two situation?    Of course, the above shortcomings will not appeared in our product because we have spent two years correcting them. And thus it's reasonable and understandable that our cost is several times higher than the low-quality eyelash products.
---
Why there are any nuances in each pair of our 3D mink lashes?
Our mink eyelashes are very durable. We recommend wearing them 20-25 times. If eyelashes get dirty in the use process,you can wash them and dry them with a hair dryer. Then you could wear them again and 3D effect is still so good.
---
Catch the Opportunity and Start Your 3D Mink Lashes Brand Business!
---
We have our own design team in the factory. Your business very be very successful if you buy 3D mink lashes from us directly. And you can customize your eyelashes according to your requirements. The custom style is only for your own.
The average retail price for 3-D mink eyelash usa is $20-$30. You could earn 4 to 5 times profits by wholesaling our eyelashes.At the same time, we also provide sales and transportation solutions to our customers on our retail website platform.
---
If you're in the business of hair extensions, we strongly recommend that you add 3D mink eyelashes to your product. 3D mink eyelashes are a big hit and can also bring you a lot of customers.
---
 Material Selection
We pay great attention to the choice of raw materials for our products. The raw materials we choose are not necessarily the most high-end on the market, but they must be the most suitable on the market. All of the raw materials we use have been inspected for three months and tested for half a year to ensure that the Eyelash extension products will be produced to your satisfaction.
---
 Production Technology
---
Our eyelashes are completely handmade, so our eyelashes never set a minimum order quantity. Our eyelashes are placed one by one according to the drawings of our designer CANEMA, and the number of bristles on each pair of eyelashes is constant. Our workers can only make ten pairs of eyelashes by hand every day, which is a very delicate job. In the process of quality inspection, bad hair will be picked out, and the number of hair on each eyelash will not exceed 5 plus or minus.
Pure hand-made production can strictly control the quality of our products. Our eyelashes are well-proportioned. Each eyelash is a work of art, a crystallization of aesthetics and craftsmanship.
Our Eyelash Styling relies on our independently developed heat-setting technology. Just to get basic stereotype data, we spent three years researching and investing countless mink hairs for experiments. Our heat setting technology is unique, and our technology enabled us to freely control the curvature and curl of the eyelashes.
---
Features:
---
The eyelashes we produce are very tough and very thin. They are very realistic and our Eyelash extension is very convenient to wear and very beautiful. Customers who have purchased our products will express their gratitude  to us, and many of our partners have gained a lot of profits and long-term business through us.
---
Our Transportation
---
We use international express delivery to transport your goods
It takes only 3-5days to reach any corner of the world. The transportation companies we work with include FedEx, DHL, DPEX, UPS, ARAMEX, etc., to ensure that your goods arrive in your hands quickly and safely.
---
The Way To Cooperate With US
---
1.Send Etude Mink Lashes Factory Your Demand
2.Cooperate With Etude Mink Lashes Factory
3.Etude Mink Lashes Factory Payment Way (1)T/T (2)W/U (3)M/G (4) Paypal (5)Alibaba  (6)West Union
---
Our Team:
---
Our company has more than 50 people, divided into specialized production team, design team, sales team and post-sales team. It is perfect to solve any problems we may encounter.
Our production team is a group of enthusiastic young people who are executive and able to strictly control the quality of your products, strictly control the production cycle, and ensure that your goods arrive at your hand on schedule as you wish.
Our design team is a group of experienced and powerful imaginative and creative designers who are able to design the most popular Eyelash extension on the market and the most attractive packaging boxes as you like.They are also the most creative group of people on our team.
Our sales team is the most attentive and patient group , each of them has been professionally trained with a wealth of expertise and excellent service. They will listen to your every request, give you the most professional advice, and give you a pleasant purchasing experience.
Our post-sales team has also received professional training from our company, but they are the most relaxed group of our company, because our professionalism can help us prevent most problems, we rarely need to use the post-sales team. However, if you need it, they must be waiting for your message 24 hours a day.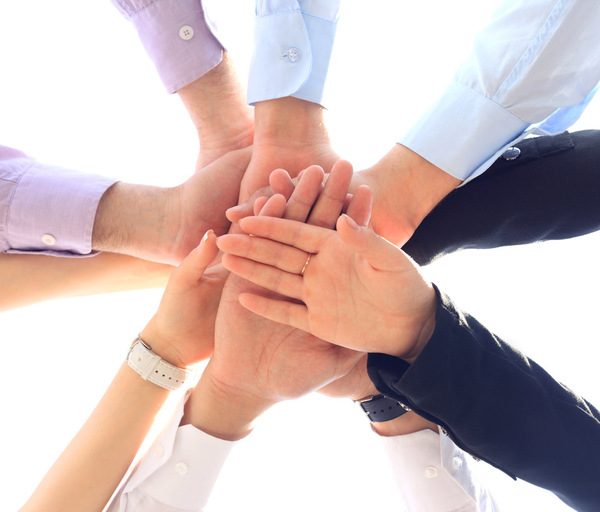 ---
How To Contact With  Us
---
Click Here To Add Our Whatsapp Send Message To Us!!!
---
Click Here  ⇒  22mm Siberian Mink Lashes
Click Here  ⇒  25mm Siberian Mink Lashes
Click Here  ⇒  16mm  Siberian Mink Lashes
Click Here  ⇒  3D Siberian Mink Lashes
Click Here  ⇒  20mm Siberian Mink Lashes
Click Here  ⇒ Packaging boxes and customized boxes 
---
Helpfull Blog For Your Eyelash Buisness
---
Click Here –>> How To Start Your Own 3D Mink Lash Line?
Click Here –>> How The College Students are Selling Eyelashes At Home, Current Monthly Sales Of 10,000$
Click Here –>> Where Have The Qingdao 18-21mm Mink Lash Been Improved?
Click Here –>>Why ETUDE LASHES can get 100 orders Every day?
Click Here –>> How to Start My Own 3d Eyelashes Brand ?
Click Here –>> What Is The Most Popular 5d Eyelashes In 2019?
If You Have Any Problems Please Send Message To Us Below:
---